welcome to hy-Tech control
Hy-tech Controls was established in the year 1987 as Allen Bradley system integrator with vision of meeting customer requirements by providing the best technical solutions and excellent service support in the field of industrial control and automation. In year 2011, Hy-tech has made tie-up with M/s Mitsubishi Electric, Japan for sale and service of PLC, VFD, HMI & Servo Drives. With its comprehensive know- how and specific sector knowledge, Hy-tech controls offer solutions and services from a single source, stand alone products, system integration and asset management to complete industrial control, automation & information solution on turnkey basis, through our people and our technology partners, we deliver unique cost- effective, result based automation solutions in every industry. As the world continues to move from the industrial age into the information age, Hy-tech controls provides solution using "smart" automation products that bring together industrial machines with "information" Technology for more efficient, flexible, less expensive, and higher quality manufacturing and processing.
Hy-tech Controls is a fast growing company committed to providing reliable and cost-effective engineering solutions to organizations globally. Emphasis quality, World- class human resources and Leading edge solutions that drive our commitment. Apart from this we are expanding beyond Indian horizon to cater to global places i.e. Newzealand, Australia, West Indies, Uzbekistan & gulf countries. We constantly enhance our service quality standards to match with the best in the world. With a successful track record of serving the most demanding needs, Hy-tech Controls is focused to provide solutions to exceed the expectation of the customers.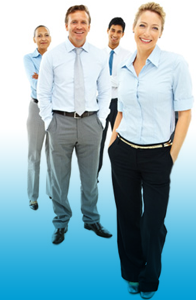 To serve our customers timely and efficiently we maintain sufficient stocks all the time of all products.
STRENGTH
In last few years, the company has emerged as market leader in providing turnkey solutions for industrial automation & control system with more than 200 satisfied customers in India and abroad. Apart from providing solutions, company is also engaged in providing tailor- made training modules. Strength of the company is determination, flexibility and commitments form the pillars of success. Meeting customized requirements is of Paramount importance.
This development is passed on to the designers for drafting, modeling and detailing. In fact the credit of preparing the complete in depth details of the whole assembly and as well as of each and every system goes to the designers. Subsequently, the engineers once again scrutinize the details and send them for the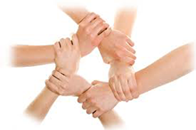 manufacturing process, along with their suggestions and comments. Un-doubtly our strategy of skilled and committed technicians ensures the precision and the quality of each panel that is rolled out of the workshop. Needless to say, entire system panel is even then subjected to rigorous quality tests to maintain 'our standards', before it is eventually packed for delivery.
Hy-tech Controls system Design, modern technology and testing facilities, technical expertise, the people & a constant innovation are the strength of Hy-tech. A multitude of new ideas and innovative options spring up from its close interaction with client's environment.
SERVICES:
A team of highly skilled engineers to provide product selection, software programming, trouble shooting and customer support at site. Hy-tech Controls undertake jobs on turn-key basis which includes system design, panel building, software development, installations and commissioning at site with after sale, service support.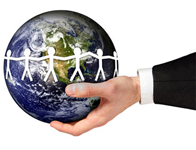 TRAINING:
Training programs on the automation products i.e. PLC's, Variable frequency, drives, Sensors, HMI etc., which briefs about the concept of automation using PLC, Selection of PLC, Hardware Installation, Software Development Commissioning, Trouble Shooting provide three days hand on the product.
We Will Achieve Our Vision by Providing:-
Outstanding value to our customers globally. A premier work environment and carrier opportunities for employees.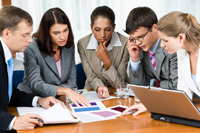 We Will Accomplish Our Mission by:-
Differentiating ourselves by providing outstanding value through the practical and innovative application of state-of-the-art technologies. Maintaining focus on our core business of providing automated manufacturing solutions to companies in diverse industries. Developing long term relationships with key customers. Enhancing our ability to serve key customers by utilizing our technological strengths to manufacture high quality systems and assemblies, and provide related services. Creating a distinct, high performance workplace where all employees build success for their customers and for their careers.